This past winter was harsh. A Polar vortex, wind chills below negative twenty and then snow up to your shoulders. As exciting as it all sounds, I'm very grateful that warmer weather has arrived so I can take a walk outside without needing to follow the procedures NASA required of their Lunar Mission Astronauts before entering the infinite coldness of space.
Now that gave me a random thought…I'd really like to drive a Lunar Space Rover. I think it'd be a great vehicle to get around the city because of its small size and electric power. Obviously I'll never get to drive a lunar rover to the grocery store, but what are some cool urban vehicles around today?
Beyond things like bicycles or roller blades; check out these cool machines that are efficient, portable, versatile, and aimed to revolutionize the way we get around.
BMW StreetCarver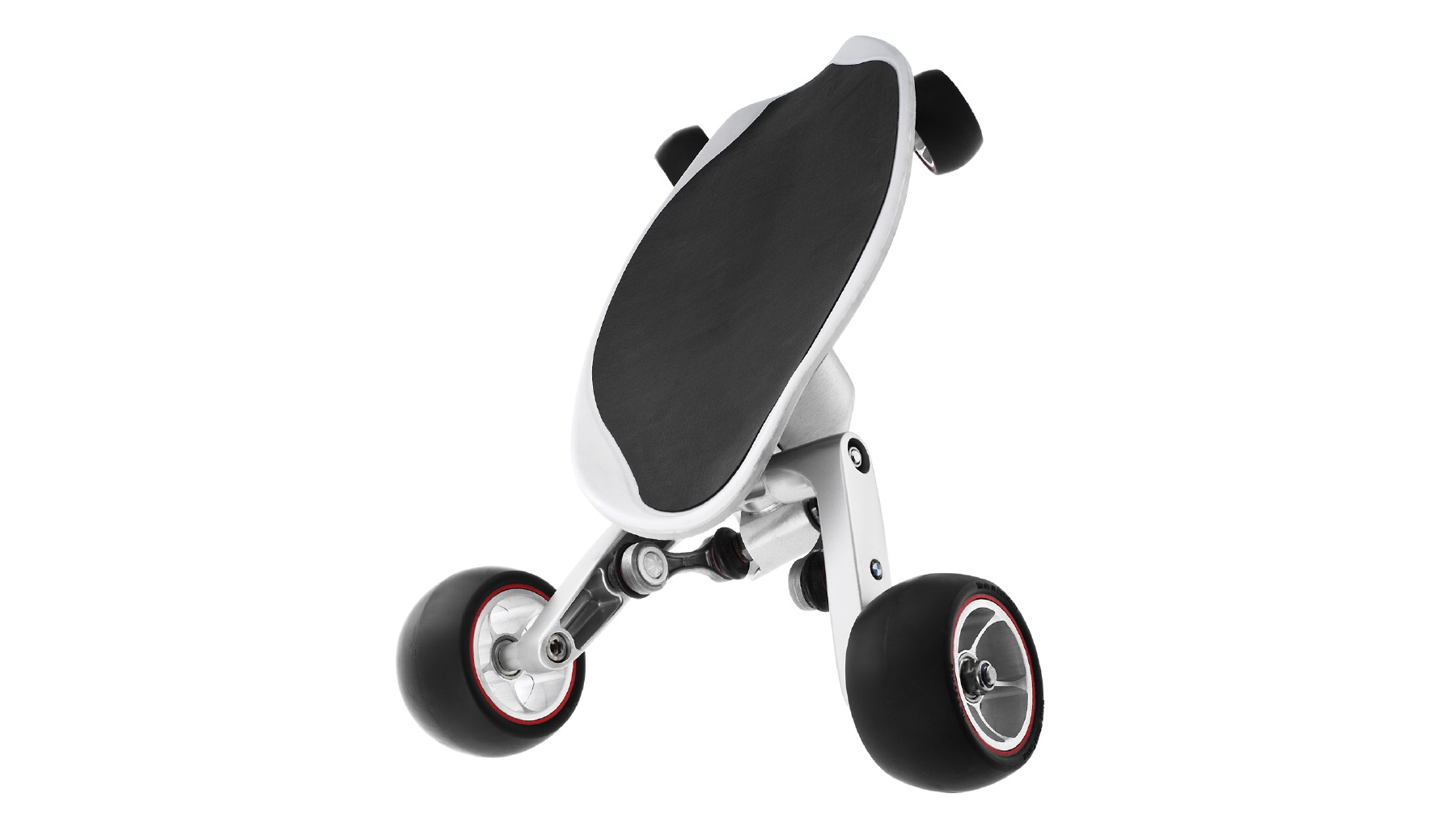 This is one is actually from 2004, but it's just as impressive now as it was nearly eleven years ago. Designed and built by BMW (yes, the car brand), the StreetCarver lets riders "surf" on the pavement. The suspension arms simulate waves and allow for maximum control and agility. I've wanted one of these so badly, but unfortunately they're extremely rare. If you're one of the lucky few who own one, I urge you to leave a comment about its abilities.
Boosted Board's Electric Skateboard
While we're on the topic of skateboards, here's one you can easily purchase today. Electric Skateboards have been available for some time now, but one notable builder is called Boosted Boards. Special features include tech similar to what's inside a Tesla Model S. Features like regenerative braking, Bluetooth controls, and high-torque motors just to name a few. It's an impressive machine and there are videos on YouTube showing how these skateboards have enough power to push a car!
Renault Twizy Electric Vehicle
The two vehicles listed so far are aimed to make commuting in the urban environment more exciting and even recreational — but how about more convenient? With public transit and bike shares, what could possibly make traversing the urban jungle more convenient?
While it's not currently available in this country, Renault, an affiliate of Nissan cars, may have the answer with its Twizy electric "car." It's small, seats two people comfortably and safely, has a body shell and a modern interior, but it runs completely off electricity and can fit into virtually any parking space — or lack thereof.
Overseas, the Twizy is already zipping around the busy cities and proving to be immensely popular. In 2014, it was the best-selling electric car in Europe. Who knows, maybe in a few years you'll be in a Twizy, buzzing around your neighborhood.