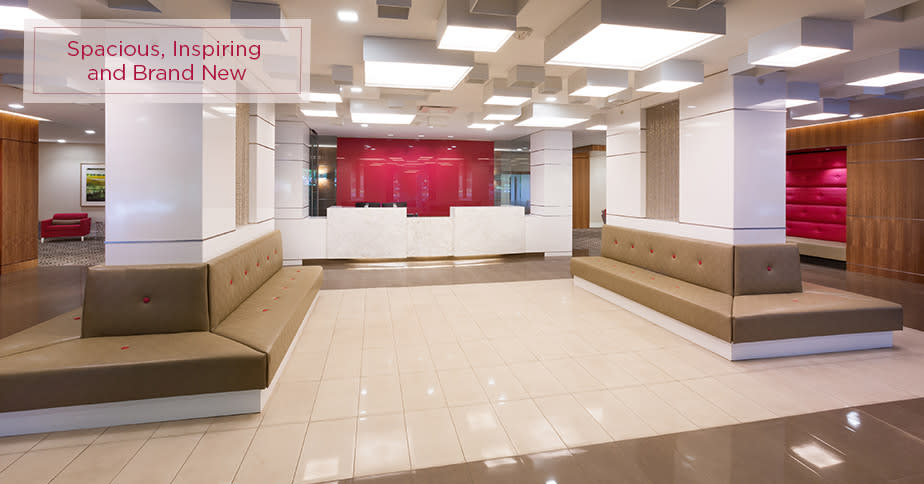 4701 Willard Apartments in Chevy Chase, MD opens its doors to brand new amenities. These were made possible in part by a multi-million-dollar renovation of this luxury rental property.
4701 Willard Apartment's modern and sophisticated lobby sets the tone for the impressive spaces that follow. Among them are a state-of-the art fitness center and yoga room, and a 3,000 square-foot lounge with balcony overlooking a tranquil, wooded outdoor area.
The expansive lounge includes a series of intimate seating areas for a range of activity — a place to socialize with friends or solo study on your laptop. The lounge's fully equipped kitchen and dining area are designed for fun and easy entertaining. A children's playroom will be a welcoming gathering spot for the youngest residents.
Among 4701 Willard Apartment's most impressive amenities is a rooftop terrace with two pools, a tennis court, a "campfire" space and a series of plush seating areas. This extraordinary outdoor amenity provides a spectacular 360-degree view of Chevy Chase. We anticipate that the final touches will be complete by late spring 2015.
Further Inside, these newly renovated apartments are among the most spacious in the area. Granite countertops, Â stainless steel appliances, wood flooring and generous closet space are key features of these homes.
Explore the Friendship Heights neighborhood where you can shop The Collection at Chevy Chase, pick up gourmet take-out from Whole Foods, or dine at whatever restaurant suits your mood.
4701 Willard Apartments–luxury living in one of the finest DC area neighborhoods.